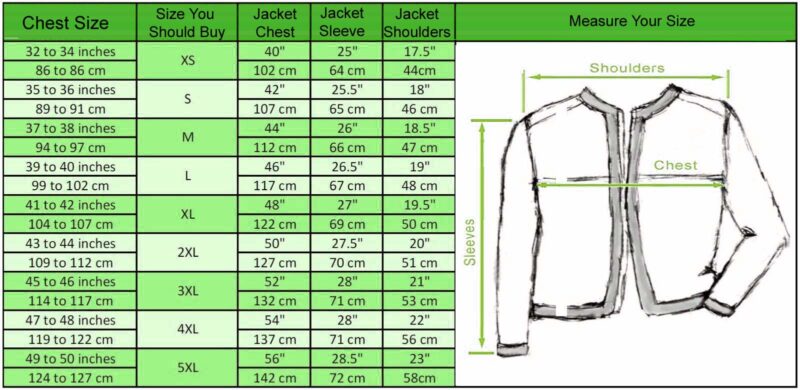 Han Solo Jacket
Specifications:
Han solo jacket

Grade A Leather Jacket
Viscose Lining Stitched Inside
Three Outside Pockets and Two Inside Pockets
Erect Collar
Brown
Dry Clean Only
Description:
This Han Solo Jacket is made with high quality Grade A Leather with double stitching for durability. Satin + polyester lining. We take deep pride in jacket if you are not satisfied you can return the jacket within 30 days of receiving the jacket, please read the return policy for further details.
Han Solo Jacket Return/Exchange Policy
You may return most new, unopened orders within 30 days of delivery for a full refund. We'll also pay the return shipping costs if the return is a result of our error (you received an incorrect or defective order, etc.). We authorise your refund within 3 to 5 working days of us receiving your order back. For more details about shipping and return policy please visit shipping/returns page.
Han Solo Leather Jacket Review
You can now buy a quality Han Solo Empire Strikes Jacket with all of it's features. A movie character named Han Solo wears this in The Empire Strikes Back. Having this Han Solo Empire Strikes Jacket will not only give you an ultra-modern look but will also make you stylish. In Star Wars: The Force Awakens, one of the most unexpected scenes was when Han Solo's son was killed by his father. Going out in such a way from one of the greatest films of 2015 will surely be remembered for years to come. Han Solo was and will always remain a central character in the Star Wars movie series, regardless of how that ended. With the star wars han solo jacket Collection, fans with an affinity for him can now dress up in an exclusive Han Solo costume. We have the modern-day Han Solo Distressed Brown Jacket, which is made especially for men's. This men's jackets make great everyday wear as well as being costume appropriate. Make an impression today and lay a lasting impression that people will admire.
Star Wars: The Force Awakens:
The Star Wars franchise is one of the most popular media franchises in the world. The Star Wars stories of a galaxy far, far away tell the adventures of characters. Star Wars: The Force Awakens is the sequel to Return of the Jedi set 30 years after the original Star Wars and the first in a film sequel trilogy.
In the film, we see Rey, Finn and Poe Dameron on the hunt for Luke Skywalker and their battle with the Resistance, driven by veterans of the Galactic Empire, against Kylo Ren and the First Order.
About Han Solo:
As Han Solo, played by Harrison Ford, one of the prominent heads of the Rebel Alliance, and first a rogue and a smuggler, he went on to become the leader of the Millennium Falcon. Throughout the rest of the movie, Han Solo and his co-pilot Chewbacca consider the issue of galactic freedom, fighting alongside Luke Skywalker and Princess Leia Organa against the Empire. He developed his character in keeping with his emotional events that helped spur his growth. However, after the Battle of Endor, Han Solo faced challenges in a galaxy teeming with chaos and ambiguity.