Size Chart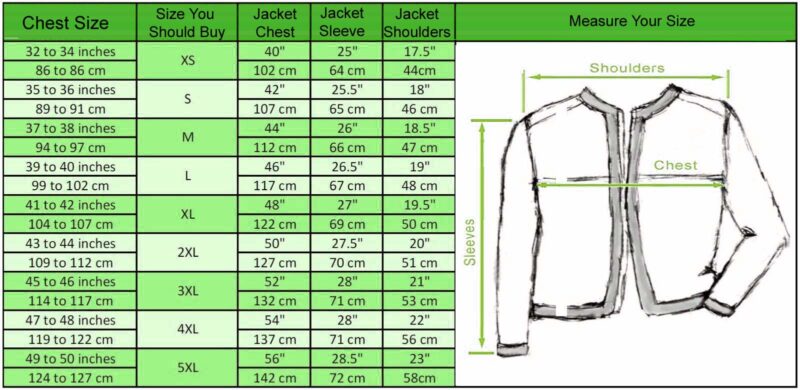 Harley Davidson Mens Victory Lane Leather Jacket
Specifications:
Made of Grade A Leather
Viscose Lining Stitched Inside
2 Outside pockets and 2 inside pockets
Dry Clean Only
Description:
Looking for a jacket that will make you feel like a winner? Look no further than the Harley Davidson Victory Lane Jacket made with premium quality leather, this jacket is sure to keep you warm and protected while you ride. It features all the classic Harley details, including an embroidered logo on the chest and rib-knit accents on the sides and collar. Whether you're out for a weekend cruise or hitting the open road, this jacket is perfect for any adventure.
This Harley Davidson men's victory lane jacket is made with high quality Grade A Leather with double stitching for durability. Satin + polyester lining. Pockets are sewn within this leather jacket to keep your material safe. Its made of leather with an inner viscose lining. We take deep pride in the jacket if you are not satisfied you can return it within 30 days of receiving the jacket, please read the return policy for further details.
Looking for a jacket that will keep you safe while riding your motorcycle?
Look no further than our Discuss jacket! This jacket is specifically designed for motorcycle riders and features extra padding and protection to help keep you safe in case of an accident. Plus, the stylish design will make you look good even when you're on the road. So don't wait any longer, the jacket is the perfect addition to your winter wardrobe. With a warm, comfortable lining and a stylish design, this jacket will keep you looking good even when the weather is bad.
This jacket is a great product for motorcycle enthusiasts. It's made with high-quality materials and has a stylish design that will make you stand out from the crowd.
The jacket also features four handy pockets, two inner pocket and 2 front pocket which is perfect for storing your smartphone or sunglasses.
If you're looking for a new leather jacket that offers both style and functionality. The Harley Davidson mens victory lane leather jacket is worth considering.
A jacket is a stylish and tough jacket that will keep you warm on cool days. It's perfect for motorcycle riders or anyone who wants to stay protected from the wind and rain. The jacket has many features that make it a great choice, including zippered pockets, adjustable waist tabs, and a quilted liner. You'll love the look and feel of this jacket!